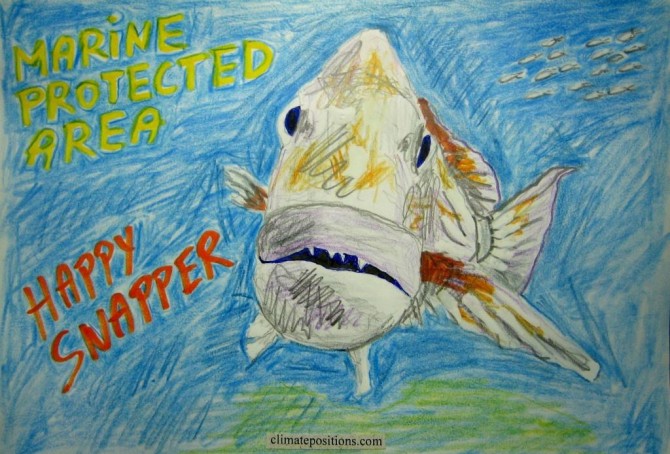 Marine Protected Areas (MPA) is an umbrella term for protected seas, oceans or large lakes. The overall aim is to ensure environmental sustainability and reduce biodiversity loss. This is being pursued by setting restrictions on human development, fishing practices, fishing seasons, etc. Marine Protected Areas covers only 4% of the world's oceans¹. The degree of protection ranges from very poor protection of more or less lifeless waters to full protection of marine reserves with precious biodiversity.
The table below includes the 82 countries with Climate Debt in ClimatePositions. Data on 199 countries' are available in the menu 'Calculations (Excel)' or at the sources. Note that the 1990 area data has been modified at the source.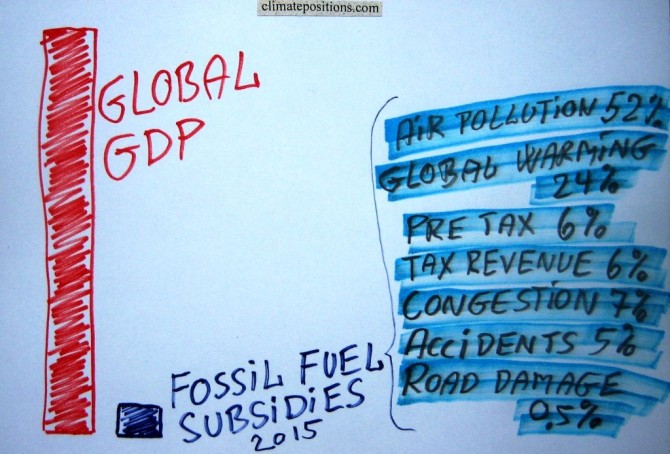 Estimates from the 'International Monetary Fund' (IMF) show that fossil fuel subsidies of 155 countries representing 98% of the world's population, amounted $4.2 trillion (5.8% of global GDP) in 2011 and $4.9 trillion (6.5% of global GDP) in 2013. Projections for 2015 suggest $5.3 trillion (6.5% of global GDP). This huge amount of subsidies is of cause plain stupid.
For comparison, the total 'Climate Debt of 147 countries' in ClimatePositions, accumulated between 2000 and 2013, amounted $5.2 trillion. Roughly speaking, one year of global subsidies equals the total accumulated Climate Debt. Note that global climate change funding is only around $0.14 trillion.