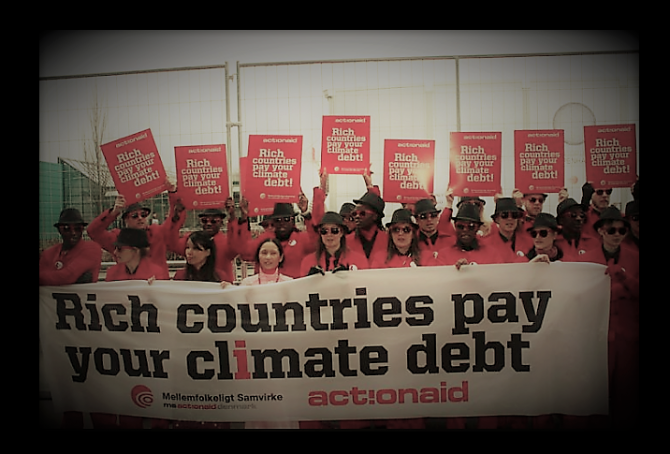 2017
Only 62 countries among 159 with full data in ClimatePositions are without Climate Debt (see the 'Ranking'). The 62 countries (Group-62) are in alphabetic order: Afghanistan, Azerbaijan, Bangladesh, Benin, Bhutan, Burkina Faso, Burundi, Cambodia, Cameroon, Central African Rep., Chad, Colombia, Comoros, Congo (Brazzaville), Costa Rica, Côte d'Ivoire, Cuba¹, Dem. Rep. Congo, El Salvador, Eritrea, Ethiopia, Gambia, Georgia, Ghana, Guinea, Guinea-Bissau, Haiti, Kenya, Kyrgyzstan, Laos, Latvia, Liberia, Madagascar, Malawi, Mali, Mauritania, Moldova, Mozambique, Namibia, Nepal, Nicaragua, Niger, Nigeria, Pakistan, Paraguay, Philippines, Rwanda, Senegal, Sierra Leone, Singapore, Solomon Islands, Sri Lanka, Sudan, Swaziland, Tajikistan, Tanzania, Timor-Leste, Togo, Uganda, Yemen, Zambia and Zimbabwe.
The table below shows Group-62s combined share of the world's 1) Population, 2) Forest Cover, 3) Primary Forests, and 4) CO2 Emissions from Fossil Fuels (without bunker) and cement production.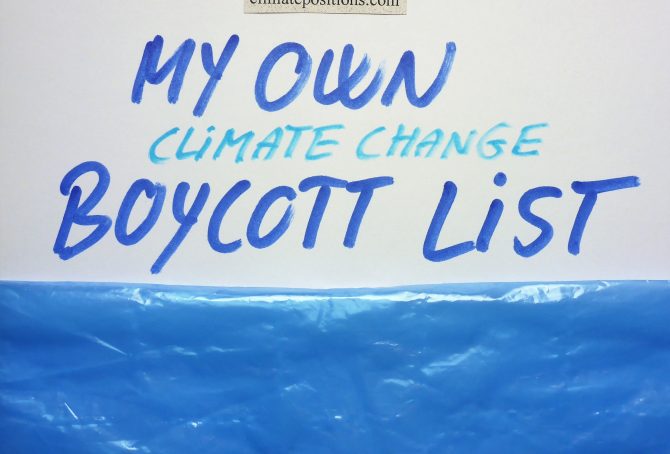 2017
Without been fanatical about it, I seek to boycott the greediest and most climate-destructive countries on the planet. For the fairness, I have divided the fifteen nominees into two leagues:
A) Countries with per capita Climate Debts more than 10 times world average: Qatar, Kuwait, Brunei, Luxembourg, Trinidad and Tobago, United Arab Emirates and Oman.
B) Countries with per capita Climate Debts between 5 and 10 times world average: Saudi Arabia, United States, Bahrain, Australia, Norway, Equatorial Guinea, Canada and South Korea.
Feel free to copy…
Among the fifteen countries only Luxembourg and South Korea are not among the world's twenty largest per capita Fossil Fuel producers (read the article: 'How green are the fossil fuel producers? (Correlation between fossil fuel production, CO2 Emissions, GDP and Climate Debt)'.
The table below shows some key data of the fifteen countries. The table is read like this: 1) Between 1990 and 1999 Qatar emitted  55.1 tons of CO2 from Fossil Fuels (without bunker) and cement, annually per capita, 2) Between 2000 and 2015 Qatar emitted 51.7 tons (the average Climate Debt Free Level¹ was 32.4 tons), and 3) Qatars GDP(ppp) per capita was $143,788 in 2015.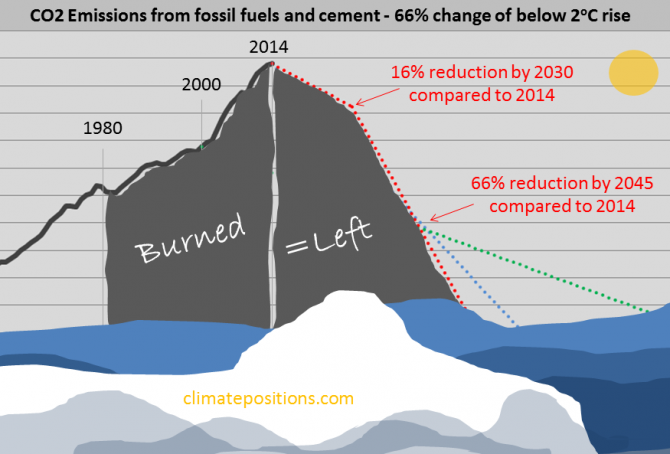 2015
The COP21 'Paris Agreement' (31 p), backed by 196 countries, emphasizes the urgent need to address the greenhouse gas emission gap between the aggregate effect of the 187 intended nationally defined contributions (INDCs/pledges) and the "aggregate emission pathways consistent with holding the increase in the global average temperature to well below 2°C above preindustrial levels and pursuing efforts to limit the temperature increase to 1.5°C". This feverish understatement about the emission gab is clarified in the 'Synthesis report (UN)' on the aggregate effect of the pledges. The report says that the aggregate effect of the submitted pledges (INDCs) will bring the global cumulative CO2 Emissions up to around 72%–77% of the remaining carbon budget by 2030 (emitting 100% will leave the planet with 66% change of a temperature rise of less than 2°C). In other words: If the pledges are fulfilled perfectly, then three quarters of the remaining carbon budget will be used within 15 years … and thereafter emissions will have to dive deeply to zero before 2040. The critical situation is envisioned graphically below.