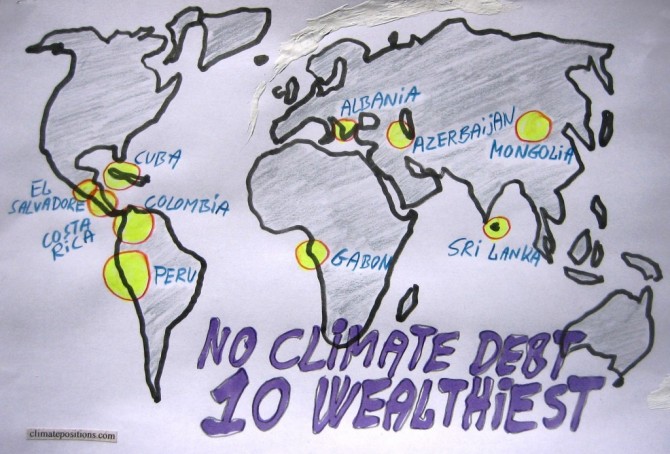 2015
Among the 147 countries with full data in ClimatePositions 65 are Contribution Free (no Climate Debt). See the 'ranking'. The table in this article ranks (from 1 to 10) the ten wealthiest Contribution Free countries by the following eight indicators:
Per capita GDP(ppp-$) (1 = wealthiest)
Income Equality (1 = most equal)
Per capita CO2 Emissions from fossil fuels (1 = lowest emissions)
Democracy Index (1 = most democracy)
Environmental Performance (1 = best performance)
Life Expectancy by birth (1 = longest lives)
Per capita Ecological Footprint without carbon (1 = smallest footprint)
Primary Forests as a percentage of the total land area (1 = largest percentage)
Read the comments below the table.