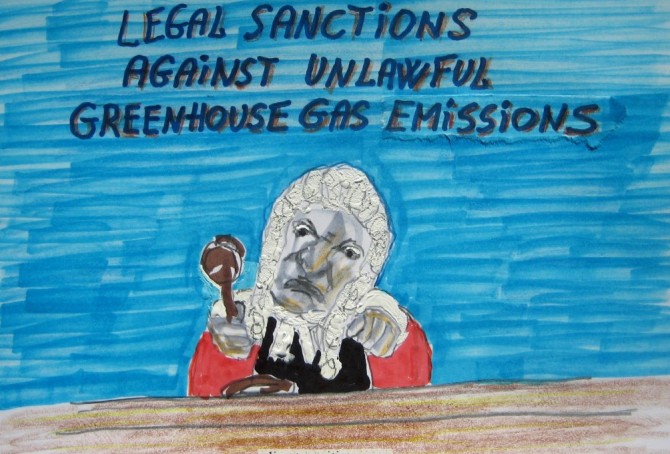 2015
March 2015, a group of prominent experts¹ in international law, human rights law, environmental law, and other law adopted the 'Oslo Principles on Global Obligations to Reduce Climate Change' (pdf 8 pages) – see also the expert group's appended 'Commentary' (pdf 94 pages; this 'List of contents' written by me might be useful).
Before proceeding read this summarizing article on the subject in The Guardian: 'Climate change: at last a breakthrough to our catastrophic political impasse?' and this article in Huffington Post: 'Landmark Dutch Lawsuit Puts Governments Around the World on Notice'.
The Oslo Principles are divided into a Preamble (introduction), a General Principle (Principle 1), Definitions (Principles 2-5) and Specific Obligations (A. Obligations of States and Enterprises, Principles 6-12; B. Obligations of States, Principles 13-24; C. Procedural Obligations of States, Principles 25-26 and D. Obligations of Enterprises, Principles 27-30).
In short, the message is that 'greenhouse gas' emissions (GHG emissions) are unlawful unless they are consistent with a plan of steady reductions to ensure that the global surface temperature increase never exceeds pre-industrial temperatures by more than two degrees Celsius – in accordance with the recommendations of an overwhelming majority of leading climate scientists.
Below is a selection of essential selected quotes from the Oslo Principles (in red) and the appended Commentaries (in blue).