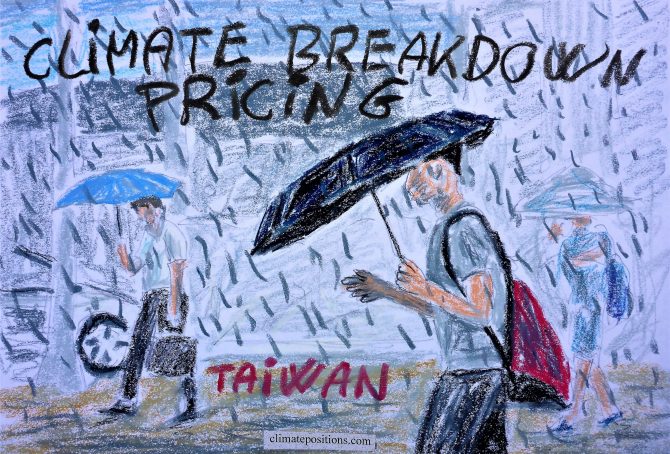 2020
Due to lack of some indicator data from the 'sources' Taiwan is not ranked in ClimatePositions. However, by estimating the indicator values of GDP(ppp-$)¹, Forest Cover² and Ecological Footprint³, then the calculation of Taiwan's Climate Debt can still be made with some accuracy.
With the noted indicator assumptions, then the Taiwanese current Climate Breakdown Pricing amounts to $40 per tons Fossil CO2 emitted since 2000, and the per capita Climate Debt amounts to $8,800 in 2020. For comparison, updated Rankings of 165 countries with full data are available in the menu "Climate Debt" (Taiwan ranks 13th).
The following diagrams expose the trends of Fossil CO2 Emissions,  Nuclear Power and Environmental Performance.