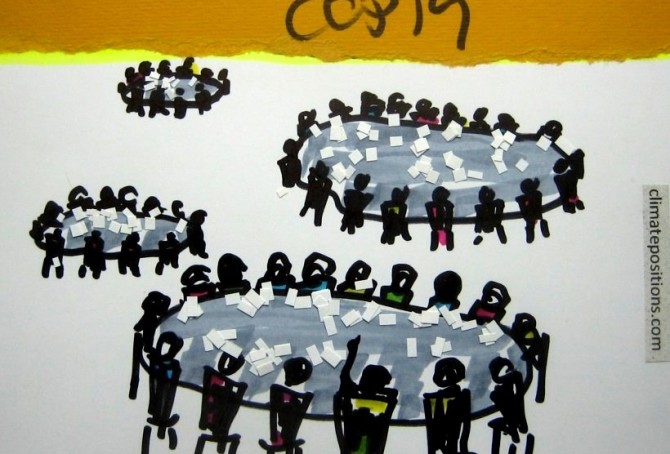 The negotiation process during COP19 in Warsaw in November 2013 was frustrating and largely fruitless and the following organizations and movements withdrew from the climate conference in protest: 'Aksyon Klima Pilipinas', 'ActionAid', 'Bolivian Platform on Climate Change', 'Construyendo Puentes' (Latin America), 'Friends of the Earth' (Europe), 'Greenpeace', 'Ibon International', 'International Trade Union Confederation', 'LDC Watch', 'Oxfam International', 'Pan African Climate Justice Alliance', 'Peoples' Movement on Climate Change' (Philippines) and 'WWF'.
First step to understanding the inherent conflicts of interest in the COP process would be to examine the nature of the COP country groups (submission groups) – a detailed study of the complex negotiating proces is another matter.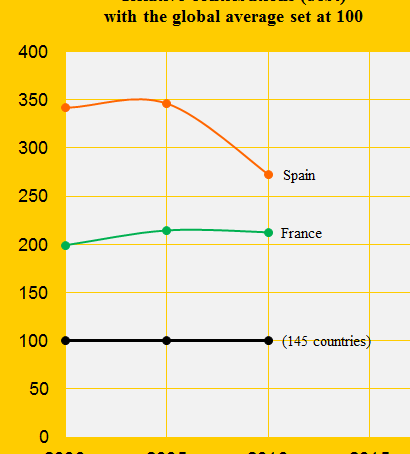 France was the 26th and Spain the 23rd worst performing country out of 145 in ClimatePositions 2010. As illustrated in the above diagram, the difference in the Contributions (climate debt) has narrowed between 2005 and 2010. Both countries have improved three rankings since 2005. See the full country list in the menu "Contributions/Per Capita US$ Rank". The following examines the CO2 Emissions, forest area, GDP(ppp-$) and the world's shares (Population, CO2 Emissions, GDP and Climate Contributions) of the two countries.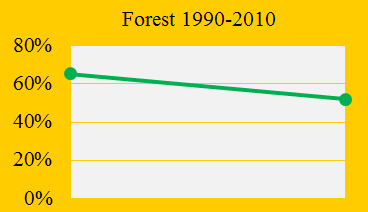 Indonesia was the 73rd worst performing country out of 145 in ClimatePositions 2010 with a total Climate Contribution (climate debt) of 5.6 billion US$. As shown in the front diagram Indonesia cut down the total forest cover (mainly rainforest) from 65.4% in 1990 to 52.1% in 2010. Had Indonesia maintained the forest cover since 1990, then the saving in Contribution would have been 4.6 billion US$. In the updated calculation the Contribution (debt) has increased to 6.5 billion US$.