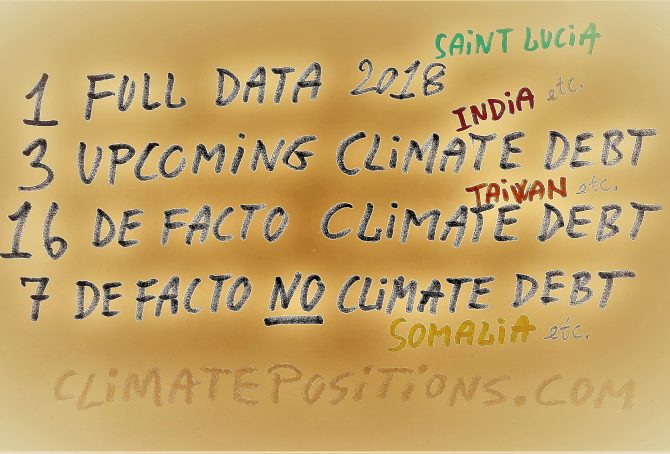 2018
Among 164 countries with full data in ClimatePositions 91 have Climate Debts. Note that Saint Lucia is new on the full data country-list with an accumulated per capita Climate Debt of $287. India, Lithuania and Latvia are likely to have small Climate Debts soon … by 2018 or 2019.
In addition to the full data country-list, 16 countries with lack of indicator data would have Climate Debts with roughly estimated data¹. The estimated per capita Climate Debts of these countries are:

2018
The Environmental Performance Index 2018 ranks 180 countries on 24 performance indicators across 10 issue categories¹ covering A) Environmental Health (40%), which measures threats to human health, and B) Ecosystem Vitality (60%), which measures natural resources and ecosystem services. Over the years the Environmental Performance Index (EPI) has also identified a number of severe data gaps² that hamper sustainability goals.