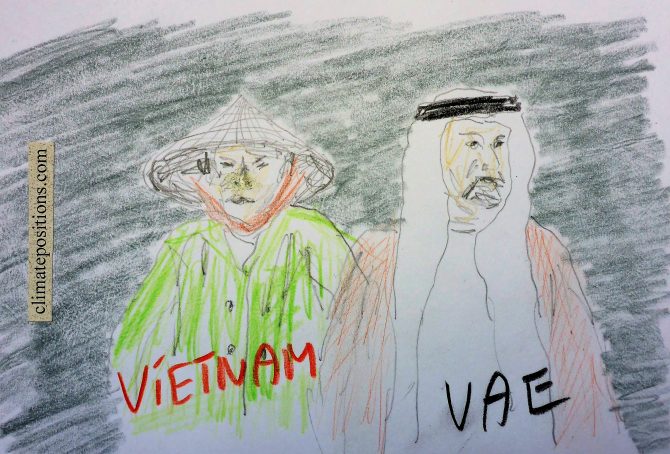 The difference in climate change performance of Vietnam and United Arab Emirates (UAE) is somewhat educational. Vietnam's Climate Debt is $14 per capita, while the authoritarian oil state of UAEs is $10,884 (see the latest 'Ranking'). The two countries are the world's 27th and 28th largest emitters of CO2 from Fossil Fuels (without bunker) and cement – combined, they emitted 0.52 % of the global CO2 in 2015. The following examines the 'Indicators' of CO2 Emissions, Population, GDP(ppp-$) and Forest Cover (including Primary Forest).
First, the diagram below shows the national shares of the global Climate Debt, in 2017 and 2012. Both countries increased their shares in recent years, although at completely different levels and in unalike ways.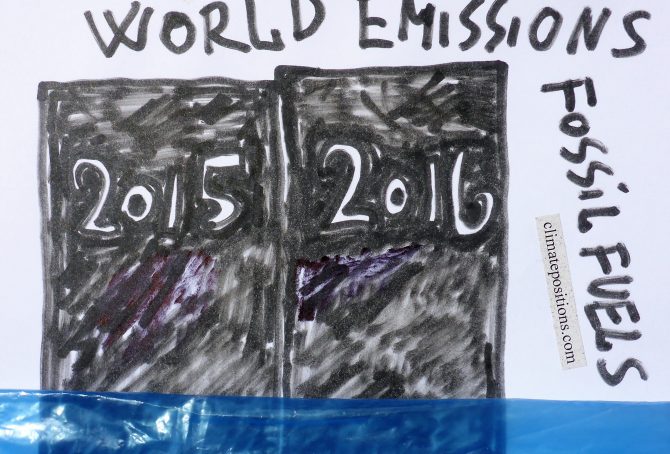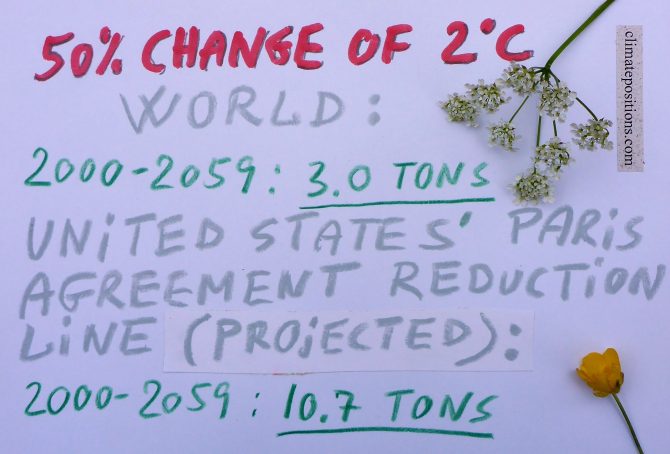 In continuation of the previous article 'Carbon Brief: Global Carbon Budget and CO2 Emission scenarios (50% risk of 1.5°C, 2.0°C and 3.0°C warming)', the following examines the per capita CO2 Emission budget 2000-2059, with a 50% risk of 2°C global warming (which of course is unacceptable). The outcome is then compared with Climate Debt Free CO2 Emission levels (in ClimatePositions) of the United States, Denmark, Spain, China, India and Nigeria, during the same 60-year period. Also, the Paris Agreements reduction commitment of the United States is put into perspective.