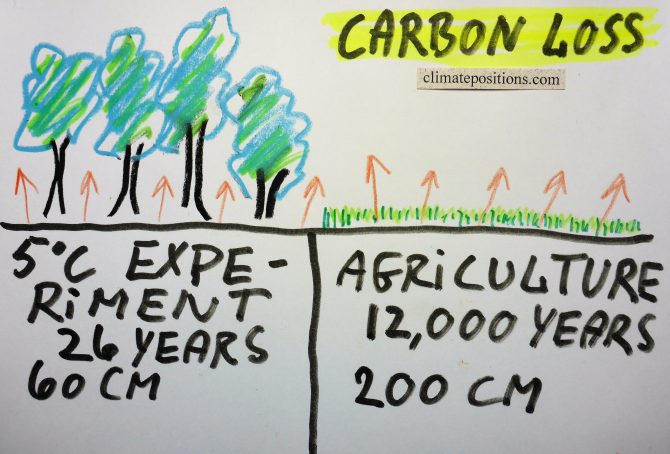 In continuation of the previous article about aboveground forest carbon losses, the following is about soil carbon losses due to warming and agriculture, respectively.
Melillo et al. performed a '26-year soil-warming experiment' in a mid-latitude mixed hardwood forest with results published October 2017 in the peer-review journal Science. Some forest areas (plots) were heated up with underground cables to 5°C above normal levels, while other forest areas were left as a control. The experiment then documented changes in soil carbon cycling in the top 60 cm and investigated the possible consequences for the climate system.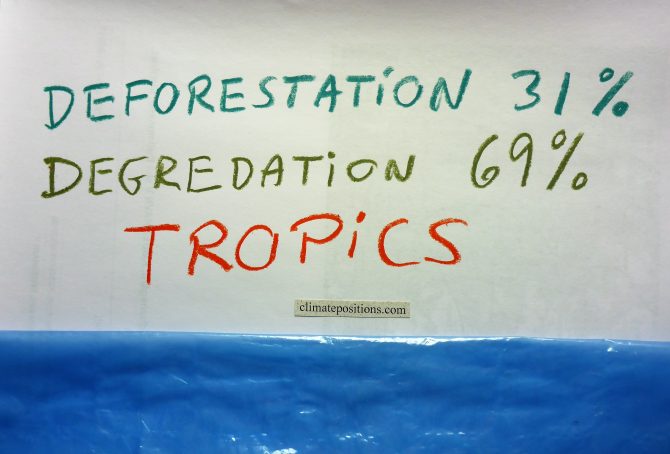 A new 'Study' from 'Woods Hole Research Center' and Boston University reveals tropical forests now emit twice as much carbon than they capture. This is alarming news, since forests are the only carbon capture and storage "technology" that is safe, inexpensive and immediately available.
New approach to measuring forest carbon density using 1) satellite imagery 2003-2014, 2) laser remote sensing technology and 3) field measurements, were able to capture aboveground losses in forest carbon from full-scale deforestation as well as fine-scale degradation and disturbance. The latter has previously been a challenge to the scientific community over large areas. According to the study tropical forests in Americas, Africa and Asia are now releasing 425 (± 22%) teragrams (million tons) of carbon annually¹, equivalent to more than 4% (calculated by me) of global CO2 Emissions from Fossil Fuels and industrial processes. For perspectivation, global CO2 Emissions dropped 0.34% in 2016 compared to 2015.