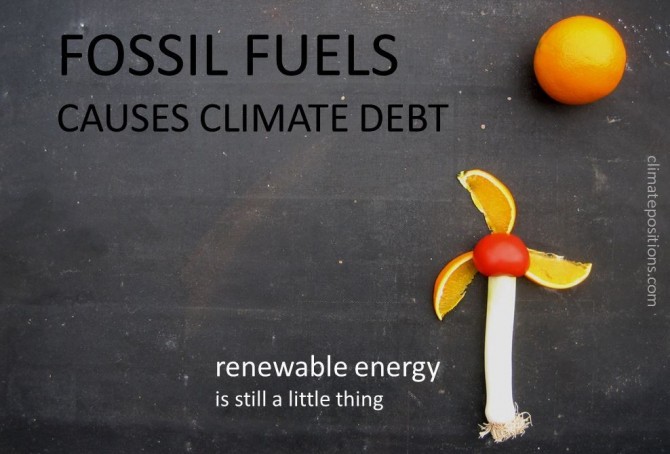 Between 2000 and 2012 the global consumption of 'Primary Energy' increased by 32%, the global CO2 Emissions from the burning of fossil fuels increased by 34% and the world's population grew by 15%. These figures should be seen in the context of the historic increases of 'atmospheric concentration of greenhouse gases' and the resulting 'temperature rise'. The heartbreakingly imprudent and brutal development is reflected in 82 countries' current Climate Debt in ClimatePositions. Many countries wisely prioritize 'renewable energy', however, globally renewable energy¹ (electrically generated) was only 8.6% of the total primary energy production in 2012 compared to 7.4% in 2000.
The table below ranks the 82 countries with Climate Debt by:
Climate Debt per capita in 2013 (worst performing first).
CO2 Emissions from fossil fuels in tons per capita in 2012.
Renewable energy production (

electrically

generated

) as share of the total primary energy production in 2012.
Increase of the share of renewable energy production from 2000 to 2012.