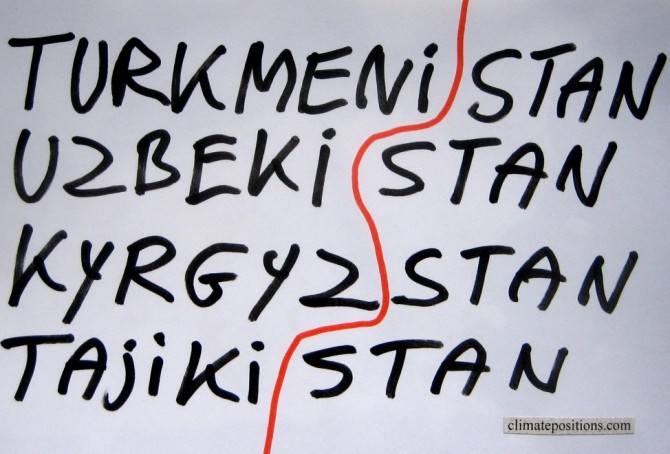 0.7% of the global population lives in Turkmenistan, Uzbekistan, Kyrgyzstan or Tajikistan, and together they emitted 0.6% of the global CO2 from fossil fuels in 2012. Turkmenistan's updated Climate Debt per capita is $1,394 and Uzbekistan's is $84. Kyrgyzstan and Tajikistan are both Contribution Free (no Climate Debt). See the 'ranking' of 147 countries by November 2014. The following examines the CO2 Emissions (carbon dioxide from fossil fuels), GDP(ppp-$) and Climate Debt as a percentage of GDP.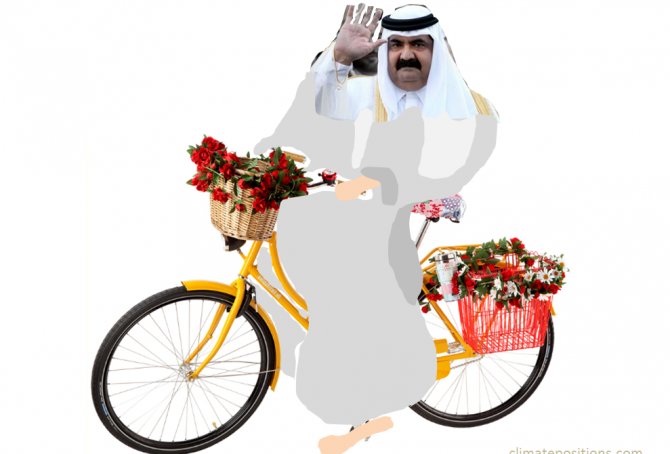 Greenhouse gas emissions from burning of fossil fuels (oil, natural gas and coal), is the main cause of manmade climate change. Comparable energy potentials of oil, natural gas and coal is defined as "tons oil equivalents", meaning that the energy released from a given quantity of natural gas or coal is equivalent to one ton of oil. This way the total production of fossil fuels can be expressed in a single figure (not to be confused with market value, global warming potential or general usefulness) The world's production in million tons oil equivalent, was in 2013: oil (4,130), natural gas (3,041 and coal (3,881).
The table below ranks the twenty countries with the largest per capita fossil fuel production (oil equivalents). Total production data of 68 countries is from 'BPs Statistical Review of World Energy 2014' (pdf, 48 pages).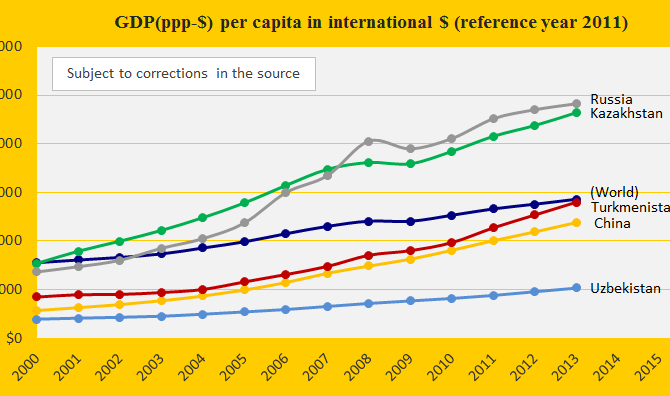 The three authoritarian regimes Turkmenistan, Kazakhstan and Uzbekistan were ranked respectively 31st, 40th and 71st on the worst performing list in ClimatePositions 2010. Their updated Climate Contributions (climate debt) are $1,043, $797 and $60 per capita. See the ranking 'here'. The first diagram shows the GDP(ppp-$) per capita of the three neighboring countries located in the region Eurasia where the Middle East, Asia and Europe meet, in comparison with China, Russia and the world average.